IMMEDIATE IMPLANTS
Fitting implants immediately after extracting the damaged tooth reduces the treatment time and leads to a better aesthetic result.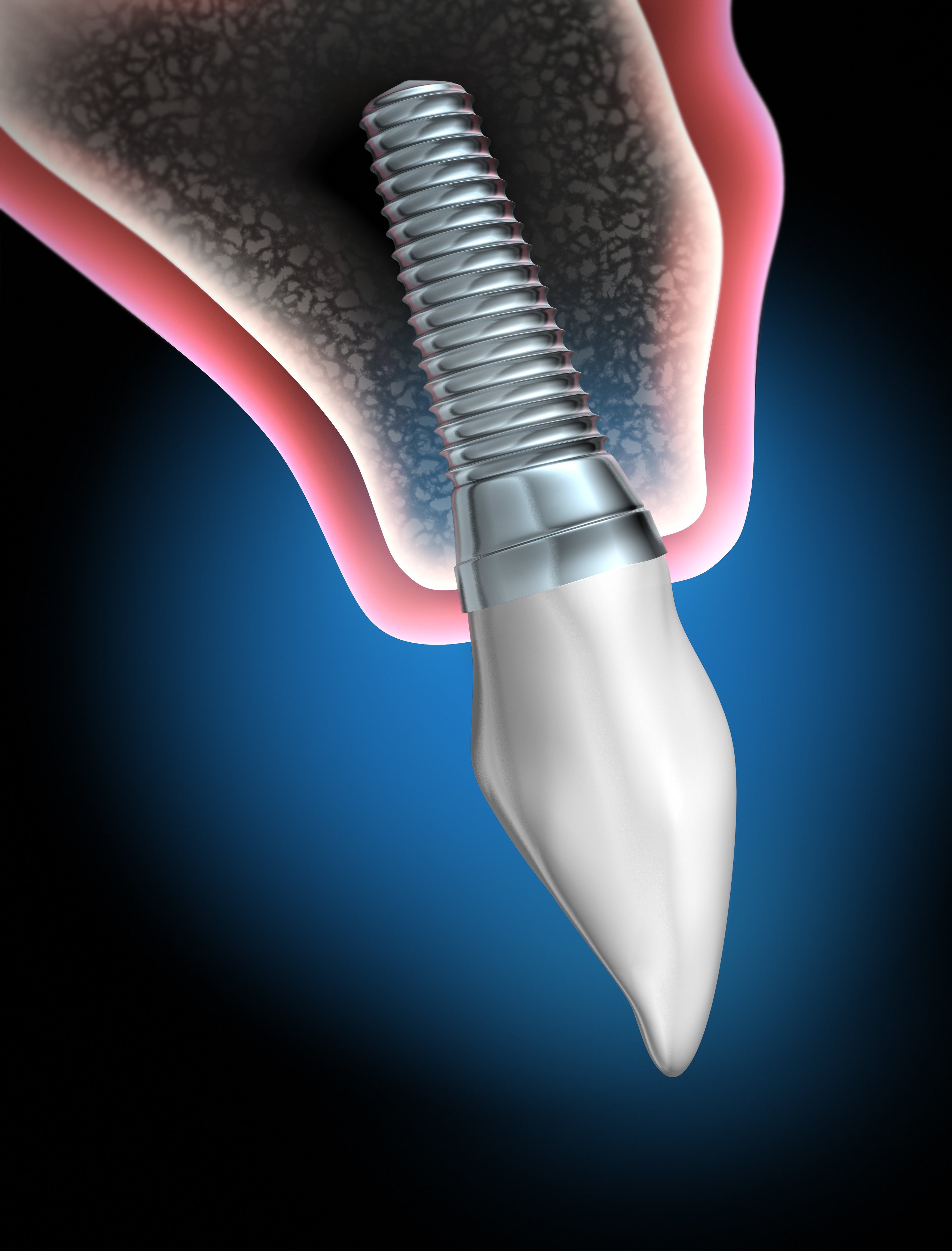 WHAT IS AN IMMEDIATE IMPLANT?
• Fitting implants just after extracting the damaged tooth has a number of advantages: it reduces the treatment time, preserves the height and width of the residual crest and leads to a better aesthetic result.
The connotation of an immediate implant is that it is fitted on the same day, or during the same surgical procedure as the extraction, saving you a visit to the dentist and a set of post-op care. This also reduces the time between extracting the tooth and fitting permanent fixed teeth, thereby meeting the demand for attracting and functional results.
In modern dentistrywe know that above all our greatest weapon is "Planning". This means that we have tools available to us such as the scanner, or CAT, to assess the prior amount of bone and its anatomy. We also look at whether there are any infections and their degree. Therefore, we also follow the protocols established for applying one technique or another, such as immediate same-day implants, late immediate implants after 4 weeks, etc. It is not always possible due to their position (active periodontitis, infection, patient is a smoker, insufficient bone), but when we can perform an immediate implant it drastically reduces the likelihood of complications or failure.
In cases of immediate implants it is very common for us to have to rely on other techniques such as guided bone regeneration (GBR), as the dental alveolus is larger than the diameter of the implant, or guided tissue regeneration (GTR) to achieve the primary closure of the alveoli and leave the implants submerged under the gum.
When we perform an extraction and the immediate implant is not indicated, we will perform a GBR+GTR preservation technique to reduce as much as possible the loss of bone that occurs once the tooth is removed (we will in the alveolus of the extracted tooth with bone, collagen, etc. so that no volume of bone is lost).
TRY US OUT
THE FIRST APPOINTMENT IS FREE. GET AN APPOINTMENT:952 58 36 83.
If you prefer, you can complete the form and we will contact you.