ORTHODONTICS WITH AESTHETIC BRACKETS
For our adult patients who want to improve the aesthetics of their smiles, aesthetic brackets give a great appearance during treatment.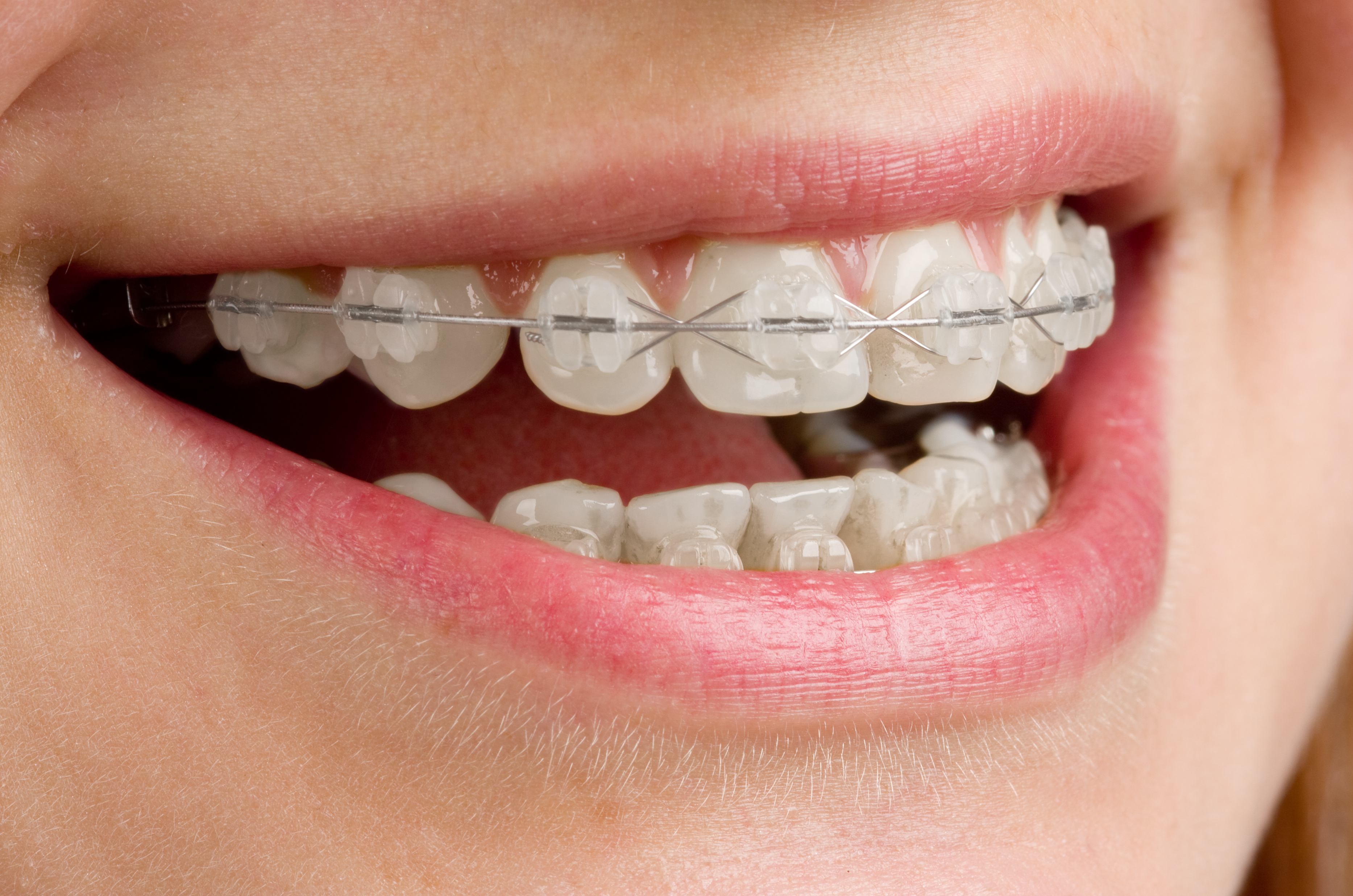 WHAT ARE AESTHETIC BRACKETS?
Increasing numbers of adult patients are undergoing cosmetic orthodontic treatments, so different types of materials have been developed that are used to make brackets for a great appearance during treatment.
Aesthetic brackets are fixed devices that are cemented to the teeth in order to correct bites, align the teeth and improve dental aesthetics. They are made from materials that make them virtually imperceptible.
STEPS TO FOLLOW DURING ORTHODONTIC TREATMENT WITH AESTHETIC BRACKET
Start of the orthodontic treatment with aesthetic brackets: Once you have made the decision to start the treatment and you have selected one or another option, all you need to do is book a starter appointment when we will cement the brackets in place.
ADVANTAGES OF AESTHETIC BRACKETS
This orthodontic treatment is just the same as the conventional one, but with a great appearance.
It improves the patient's self-esteem, as it not only restores dental aesthetics, but does so discreetly
It allows the bite to be correctly perfectly, avoiding tooth wear and problems with the temporomandibular joint.
Treatment times are the same as those for conventional bracket treatments.
Aesthetic brackets are very affordable.
They can be used by adults and teenagers. They can be used with and without teeth being extracted.
Aesthetic brackets reduce allergic reactions to metal.
TYPES OF AESTHETIC BRACKETS
CERAMIC BRACKETS:
They are made of tooth-coloured, high strength ceramic materials. Their slot may be strengthened by a metal band (which is covered when the arch is positioned).
SAPPHIRE BRACKETS:
The latest technology in bracket materials. Sapphire is a semi-precious stone. It is transparent like glass and does not stain or lose its transparency during the orthodontic treatment. As they are transparent, they take on the shade of the tooth to which they are cemented. This type of aesthetic bracket is most sought-after by adults.
TRY US OUT
THE FIRST APPOINTMENT IS FREE. GET AN APPOINTMENT:952 58 36 83.
If you prefer, you can complete the form and we will contact you.