3D SCANNER CBCT
This allows a 3D image to be obtained by a computerised process connected to the scanner.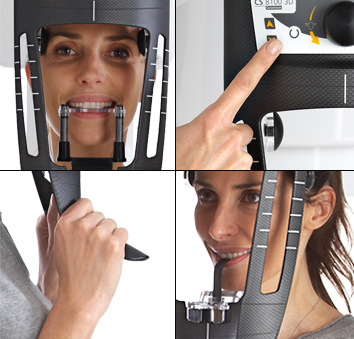 Technological advances in recent years have been exponential and fortunately this boom has reached the health sector, allowing the development of different techniques and methods that have enabled us to provide better treatment to our patients and offer them a better quality of life.
It is now possible to perform everything from panoramic examinations to endodontic applications, implant planning, oral surgery and 3-dimensional orthodontic applications.
2D technology that allows panoramic images to be obtained in just 7 seconds with a minimal dose of x-rays.
Accurate 3D representations ensure completely accurate diagnoses and treatments.
CAD/CAM functions allow you to perform more procedures in your practice, allowing better implant and prosthesis planning.
Software controls all of the digital systems.
It provides everything you need to quickly and easily process, store, retrieve and share images
Comprehensive implant planning module includes implant libraries
Wide range of measurement and annotation tools available
Multiple sharing options (email, CD/DVD, USB, screenshots and DICOM printing)
TRY US OUT
THE FIRST APPOINTMENT IS FREE. GET AN APPOINTMENT:952 58 36 83.
If you prefer, you can complete the form and we will contact you.