MUCOGINGIVAL SURGERY
We have the solution for the aesthetic gum problems: mucogingival surgery is the right treatment to make you want to smile again.
WHAT IS MUCOGINGIVAL SURGERY?
It is currently highly sought-after, as it is largely related to aesthetic factors and is used to repair any changes to the gum linked to the tooth.
Gingival recession is the migration of the gum margin from its normal position at the root-crown boundary to locations below this boundary. This involves exposing the surface of the tooth's root. On most occasions it is linked to:
Incorrect brushing and/or electric brushing,
Incorrectly positioned teeth,
Braces near the tooth,
Express orthodontic treatment, etc.
Therefore, the treatment will aim to identify and eradicate the triggering factors, and to cover the root with soft tissue, either the patient's own (connective tissue graft (CTG), free gingival graft (FGG) or from treated animal tissue (xenograft).
One of the advantages of using external material is that instead of performing two simultaneous operations (donor area and recipient area) we only have to focus on the recipient area, meaning that the surgery is shorter and, of course, favouring recovery from it.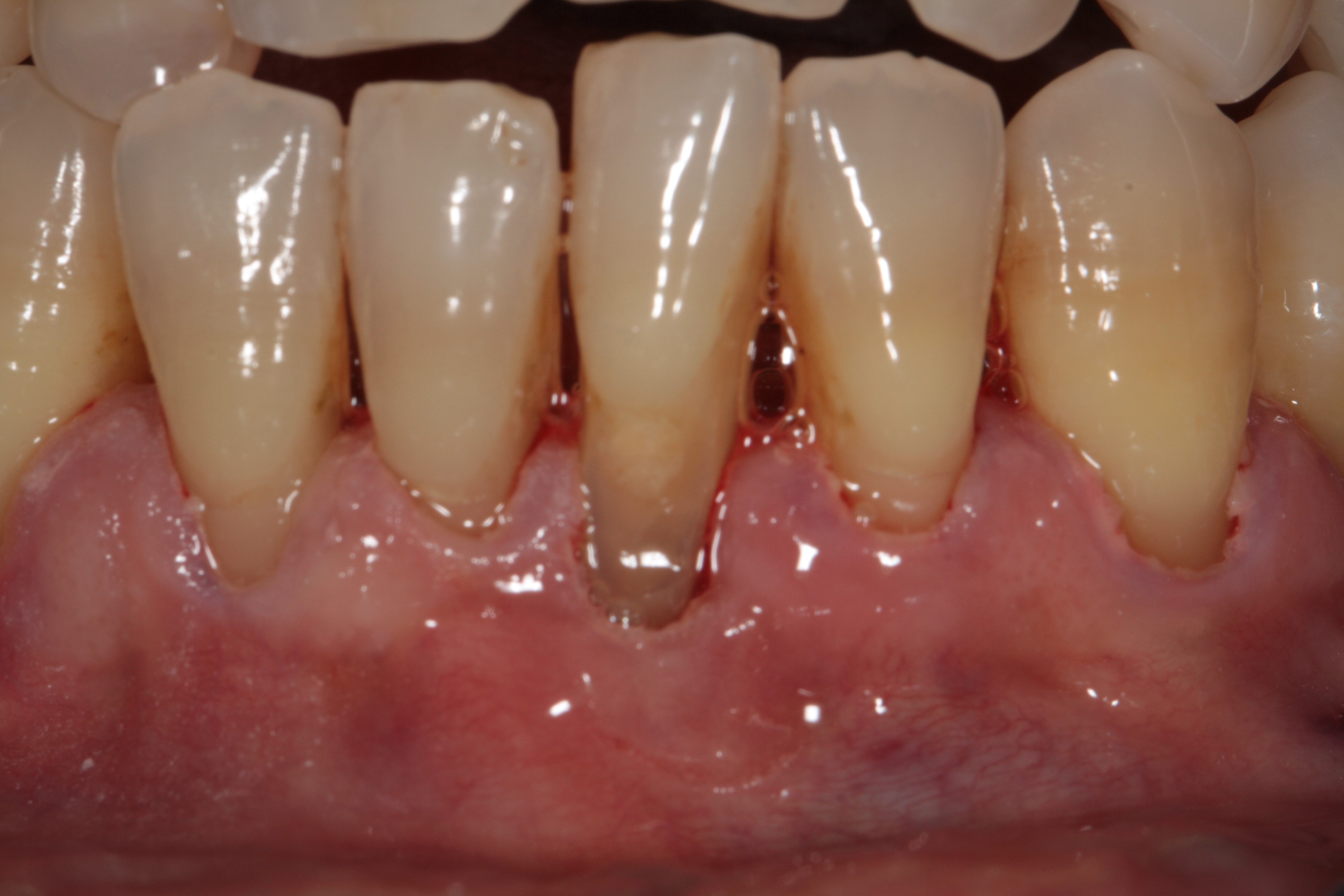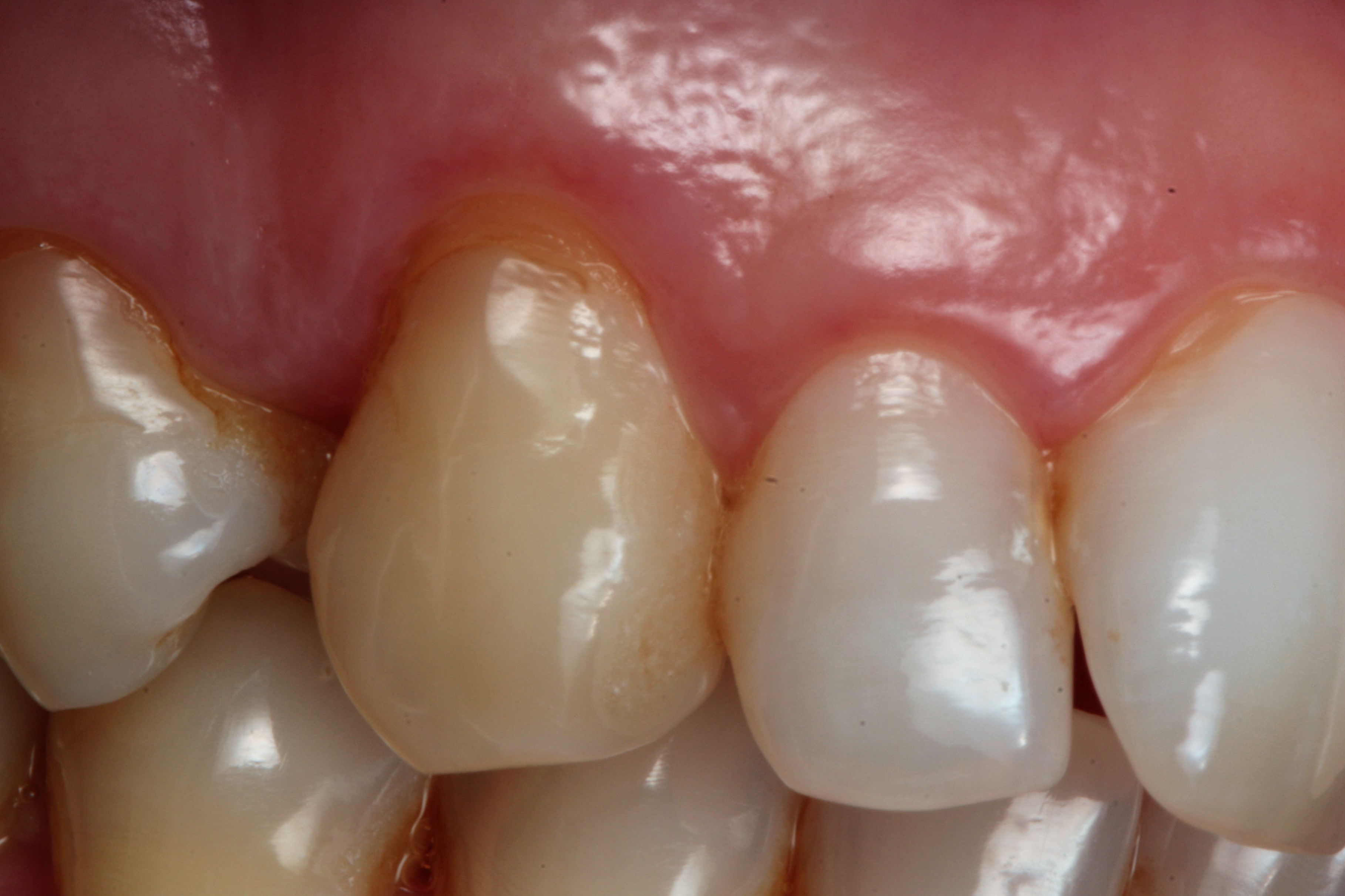 TRY US OUT
THE FIRST APPOINTMENT IS FREE. GET AN APPOINTMENT:952 58 36 83.
If you prefer, you can complete the form and we will contact you.